Click here to download this information as a PDF.
Birmingham International Airport Arrival Details
From the Arrivals Hall at Birmingham International Airport follow the signs for Car Hire/Toilets/Check in 1-82/Resorts World, Trains & NEC.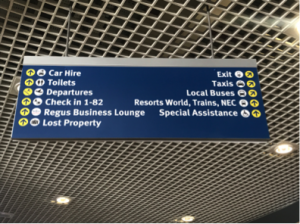 Walk past the Car Hire and Assisted Travel desks which are on your left, continuing past the Spar Shop which is on your right.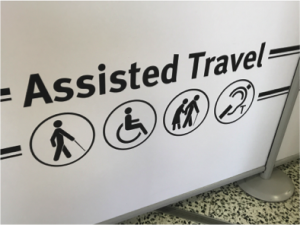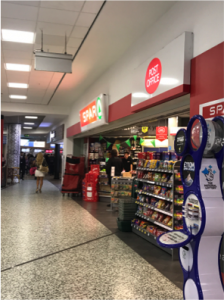 At the escalator, head up the left hand stairway towards Departures, Resorts Word, Trains & NEC. At this point you are over half way to our office.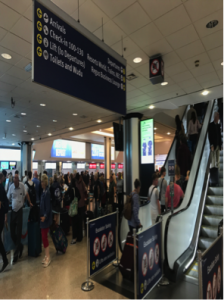 At the top, turn right and walk under the sign for the Trains & NEC and Resorts World.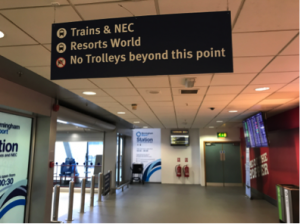 The Transit Shuttle is 10 metres from the top of the escalator and the journey takes approximately 2 minutes. For most of the day it operates every 2 minutes. When you arrive you will see the signs for Trains.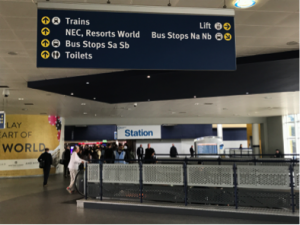 Follow the sign for Trains and NEC past the first escalator – do not take this escalator. Walk after another 25 metres, past the digital display boards and there is another escalator (and a lift) with signs to Bus Stop Sa & Sb.
Follow the signs for Bus Stops Sa & Sb.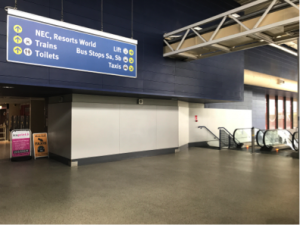 At the bottom of the escalator on the left is our office.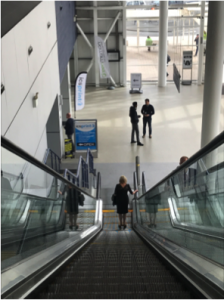 Welcome to Green Motion Birmingham International.